posted in
Birthdays
,
Family
,
Gymnastics
,
OmegaDotter
,
Parenting
|
Somehow or other, this little girl: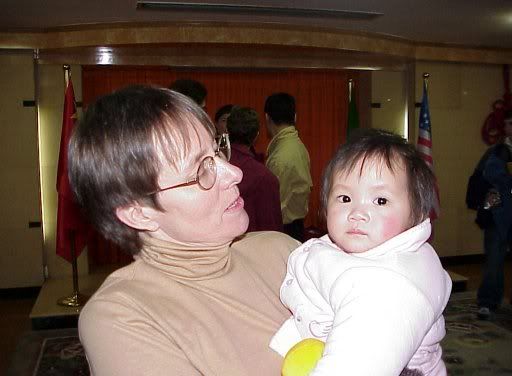 Has turned into this OMG-how-did-this-happen tween (oh-so-ironic picture taken at the National Museum of Nuclear Science and History):
It happens while you're not looking.
I have been incredibly busy today, zipping to and fro, getting my boobs squished, telling the car mechanic I have to bring the car in on Wednesday, not today, ferrying a boatload of fudgsicles to school, wrapping gifts, dragging the girl off to gymnastics, buying cupcakes for the kids at gymnastics, running home, writing this blog post, then it's off to pick up the girl and all of us head out to dinner at her current favorite Chinese restaurant.
Oh, yes:  this year, her putative birthday happens to fall on the Chinese New Year.  Happy year of the Dragon to y'all!
I have more to say, but no time to say it in.  Ack!  More later, gotta run!