…on December 8, we stepped off a plane in Nanning, got on a bus, drove to our hotel, and started filling out lots of paperwork.  Two hours later, we were handed a quiet, intense little girl dressed in a multitude of layers.
Sometimes I still wonder what on earth they were thinking.  They gave us a baby, fer cryin' out loud!!!
Well, she's definitely not a baby anymore.  Far from it.  At dinner tonight, OmegaDad was rerunning our old story of how our first dinner out went, with us eating noodles with chopsticks, and her eyes following every move of the chopsticks, her little mouth open, just waiting for us to drop a noodle in, like a bird.  OmegaDotter was clearly not amused; she was giving off an emanation of, "Oh, lordy, Daddy, not that story again!"
Hah!
The first moments:
Our first Christmas.  Somewhere, I have a picture of her happily chewing wrapping paper:
First year:
Second year: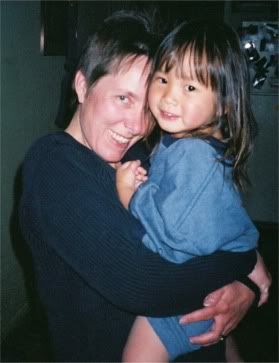 Third year: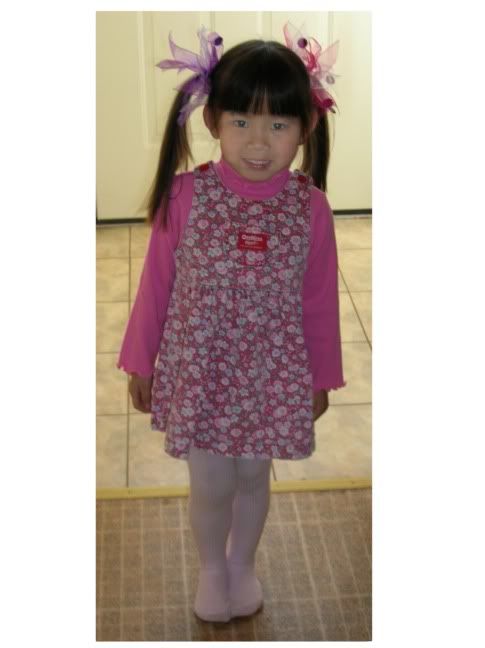 Fourth year: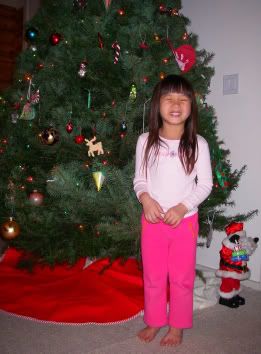 Fifth year: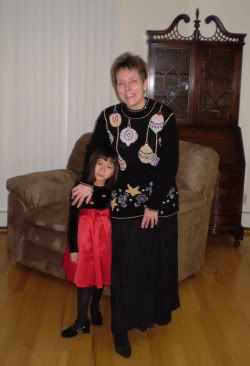 Sixth year:

Seventh year:
Eighth year:
And so it goes.  It's been a splendid eight years.
posted in Adoption, OmegaDotter, Parenting | 8 Comments